Lighters Up Jam Fest Presented By Royal Shai
757 Smokes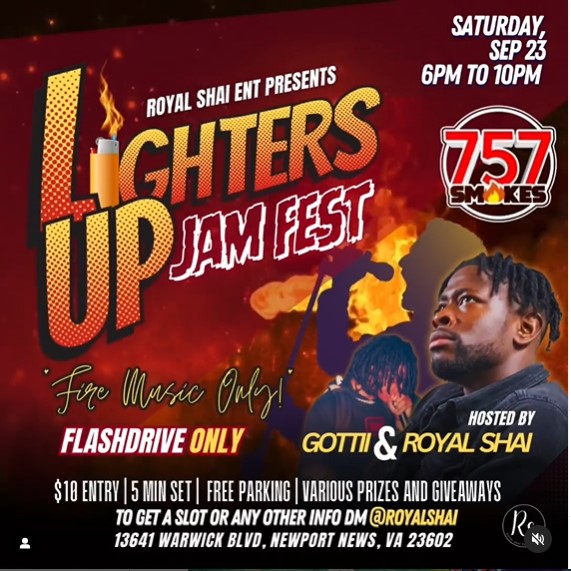 Lighters Up Jam Fest Presented By Royal Shai
1
1 people viewed this event.
Lighters Up Jam Fest Presented By Royal Shai
We're BAAAAACCCKKK with another DOPE event🔥 @757_smokes in NewPort New, VA. Come enjoy the Lighters Up Jam Fest!!!
Music by @djbanz_va
Hosted by @0hdatzgottii and @royalshai
DM @royalshai for performance slots! And what how we vibe out!